What's on This June in Port Lincoln

Winter is Here
June is the beginning of the winter and as the days get shorter, it is definitely time to rug up and watch your favourite winter sports. The Winter Solstice on June the 21st marks the shortest day and longest night of the year. After June 21st the days will gradually become longer and there is still plenty happening in and around Port Lincoln. The Port Lincoln Business Directory is here to help you with any of your  business or holiday requirements.
Boston Bay Wines 3rd June 2018
This June Boston Bay Wines feature country music couple Adam Eckersley and Brooke McClymont on their National Highway Sky Tour. Come out before the show for a delicious pre-concert lunch with our Boston Bay Country Carvery from 1.00pm – 3pm [Food service at 2pm] Then sit back & enjoy the concert starting at 4pm until 7pm
The couple, who have twelve Golden Guitars and two APRA Awards to go with Brooke's two ARIAs, showcase both halves of the duo with "Train Wreck". It is a soulful country rocker that delivers a hard-hitting, endearingly honest account of love at full throttle. These two great country singers have mused about a musical collaboration for years.
Carvery Lunch & Concert ticket. $65 per ticket. To Book your tickets contact Boston Bay Wines
Tuna Harvest Begins
The Port Lincoln Tuna Industry celebrates the start of the Tuna Harvest  in early June. More than 95 per cent of the total annual harvest of Southern Bluefin Tuna is harvested from June to August. They are highly prized on the Japanese Sashimi market. Port Lincoln's Southern Bluefin Tuna Industry plans to sell more fish into China and Korea.
Next time you are in Port Lincoln, why not stop in at the Fresh Fish Place and sample some of Port Lincoln's fantastic fresh seafood. Sit down for delicious lunch or purchase from their wide range of fresh or frozen local catch.
Mortlock Shield Carnival
Port Lincoln hosts the Bendigo Bank Mortlock Shield Carnival on the June long weekend the 9th -11th Representative teams from all Eyre Peninsula Leagues compete, along with Kangaroo Island FL. Games are held over the Saturday and Monday of the long weekend. The Port Adelaide Cup Under 15 Championship played on the Sunday.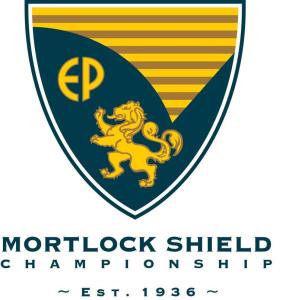 THE Mortlock Shield Carnival is traditionally a wet weekend. Despite it being less than ideal playing conditions, many will be hoping for the rain again this year.
Book soon if you are planning on attending the Mortlock Shield Carnival. People from all over the peninsula will be heading to Port Lincoln for this entertaining long weekend of football.